MOVEMBER
IN THE
WORKPLACE
Forget the usual team-building activities.
Movember has them beat.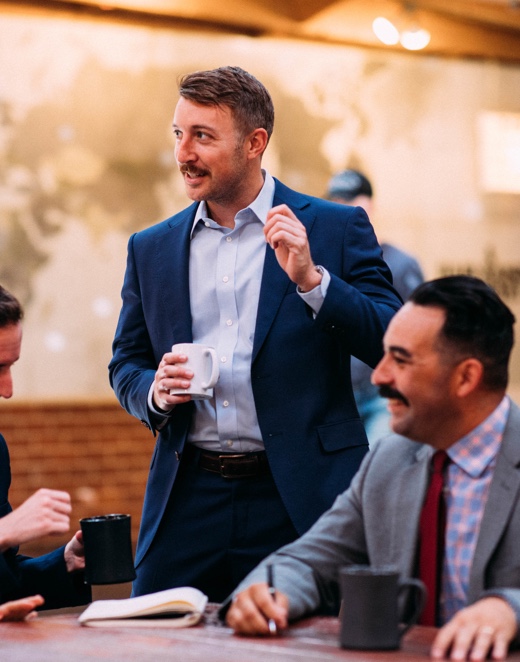 What
is Movember?
Movember is the leading charity tackling men's health on a global scale.
Learn more
HOW CAN YOUR
WORKPLACE GET
INVOLVED?
Movember is a unique, fun and easy way to build team spirit and engage staff and customers, while raising awareness and much-needed funds for men's health.

You can sign up solo, start a team, or organise a competition between multiple offices.

Whether you choose to Grow, Move or Host, Movember is all about havin' fun doin' good.
MOVEMBER
BUSINESS
CLUB
Movember Business Club is a corporate fundraising challenge for workplaces across the world. One epic, month-long competition between businesses of all kinds.

Business Club makes it fun and easy to promote unity, health and happiness in the workplace. It's essentially a highly effective, team-building educational campaign wearing a clever moustache disguise. Get in touch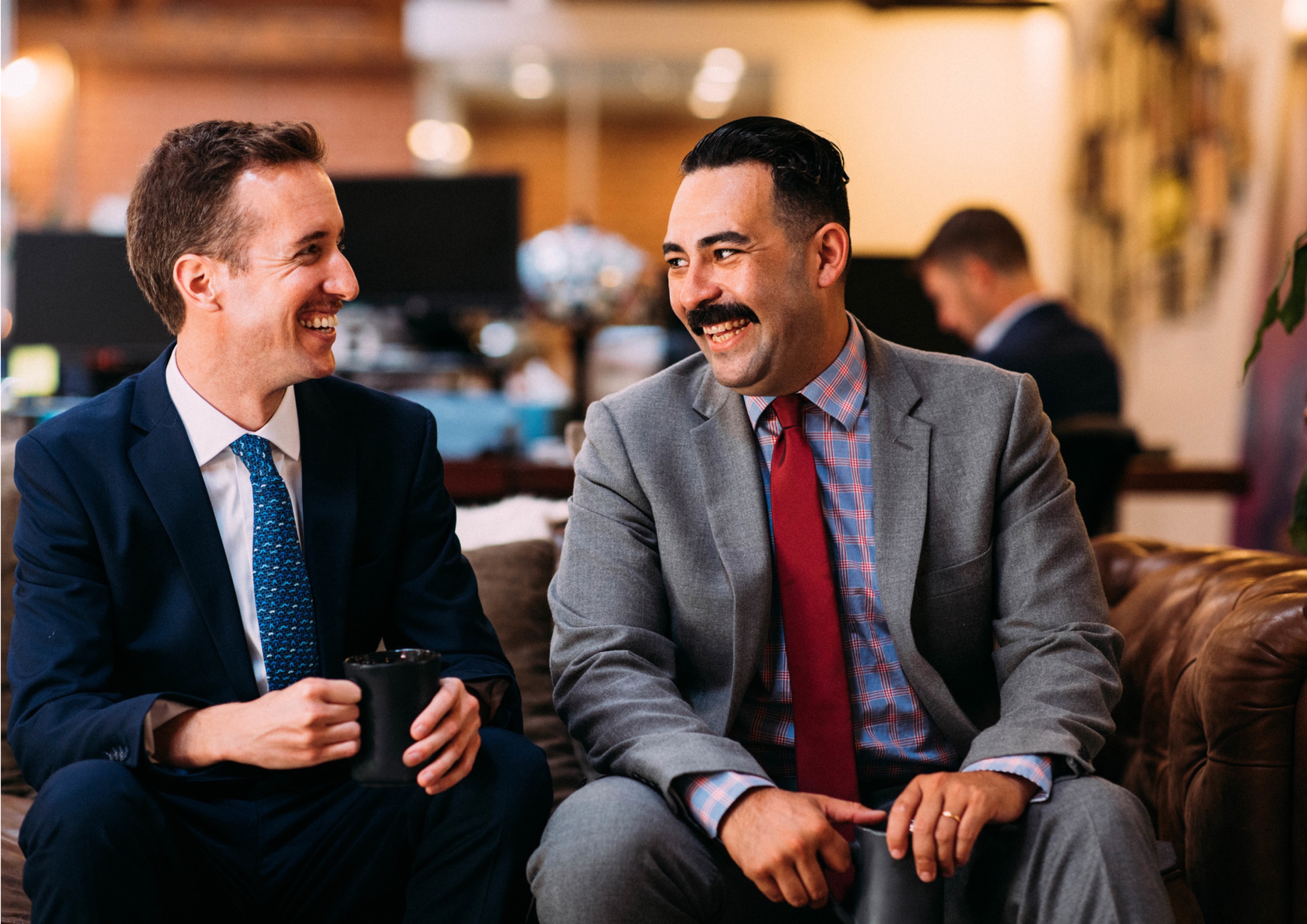 WHAT MOVEMBER
ASKS OF YOU
Businesses who join Movember Business Club are asked to commit to raising a minimum of €5k through internal fundraising efforts..
WHAT BUSINESS
CLUB MEMBERS
RECEIVE?
Fundraising packs loaded with helpful information
Assorted goodies like razors, posters, merch, stickers and health postcards
Personal account management and support
Movember health and wellbeing talks
Volunteering opportunities for employees
Access to Movember Business Club events
BUSINESS CLUB
BENEFITS
Business Club is a universal equaliser that sees employees across an organisation (yep, that includes senior management) on a level playing field of facial hair.

For global companies, Business Club dissolves geographical borders, creating opportunities for employees in offices across the world to come together.

Mo Space leaderboards fuel the fun and competition daily, as teams progress through the month towards a bunch of great prizes (and bragging rights, obviously).